Advance Resources is a Charlotte-based specialized recruiting and staffing firm focused on direct hire, project consulting and temporary contract staffing services in the areas of:
Finance and Accounting
Talent acquisition for small to mid-sized entities
Though most searches are primarily conducted in the greater Charlotte, North Carolina geography through Warren's affiliation with the NPA Worldwide Recruiting Network, Warren has national access to more quality candidates as well as increased ability to conduct searches nationally.
Corporate leaders consistently list as one of their most pressing concerns the ongoing challenge of finding and retaining qualified resources. At Advance Resources, we help you resolve that issue effectively and efficiently. We help reduce your risk and increase productivity. Here's how we do it.
President and founder Warren Deutsch, CPC, has been a staple in the Carolinas' recruiting arenas for over a decade. His expertise and personal involvement with all facets of the hiring process provide clients and candidates the involvement of a CEO who has deep recruiting and staffing experience. His previous career in Controller, Internal Audit and Public Accounting roles affords him even deeper insights and precision in the recruitment process. Learn more about the unique qualifications and commitment Warren brings.
Advance Resources focuses on mid- to senior-level positions, allowing the firm to build bonded relationships and an extensive knowledge base. Learn more about our specialty areas. The company limits the number of annual searches so that clients and candidates benefit from our concentrated attention. Our desire to form long-lasting client partnerships also yields an attractive pricing structure.
Advance Resources finds and engages elusive, difficult to attract talent. We present candidates you haven't seen before. These are candidates nurtured through continuous, focused relationship management and by building trust and respect in the market. Find out more about why Advance Resources is the partner for you.
WARREN G. DEUTSCH, CPC – BIOGRAPHY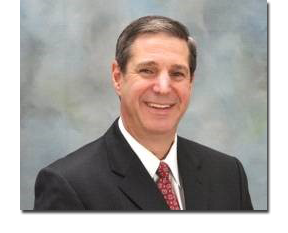 Warren G. Deutsch, CPC, founded Advance Resources in January 2009, as a realization of his commitment to offer a better search process for his clients. For the past twelve years Warren has completed and managed mid to senior level Accounting/Finance searches and staffing assignments in the greater Charlotte, North Carolina area. Warren brings a diverse experience set to Advance Resources. Warren set records for production with his previous employer, a regional recruiting company. Additionally, Warren successfully managed a team of recruiters placing Accounting and Finance personnel in Charlotte. Prior to his career in executive recruiting, Warren had achievements in selling Financial Systems for a large computer manufacturer and in Finance and Accounting roles (public accounting and controllership).
Warren holds a BS in Accounting degree from Boston College and a Masters degree in Administration from Saint Michael's College. He subscribes to the philosophy of continuing his education and has earned his Certified Personnel Consultant (CPC) certification from the National Association of Personnel Services. He also is a CPA (currently inactive).
He emphasizes effective listening, networking and collaboration in his professional and community service commitments. Warren is active in the community, including being a current member and past President of the Charlotte Chapter of the Institute of Management Accountants (IMA). Warren is also a sponsor of the Financial Executives International (FEI). He participates in the Finance Executives Networking Group (FENG) and in F3 (Faith, Fellowship and Fitness). He enjoys sports and exercise and is an avid reader, including keeping up with financial and recruiting news. Warren makes his home in Charlotte, North Carolina.